Energy-saving
Fusheng's Environmental Vision
Fusheng is committed to the production of energy-efficient and environmentally-friendly products while pursuing "solutions through practicality and advancement of brilliance" in the production of air compressors and refrigerant compressors. Environmental protection and energy reutilization are green management indicators that are carefully managed in Fusheng; these are conducive to the conservation of the natural environment for future generations. While striving to become the global leading air compressor brand, Fusheng also hopes to simultaneously influence working partners and loyal customers to raise environmental awareness and help protect and maintain a clean planet together.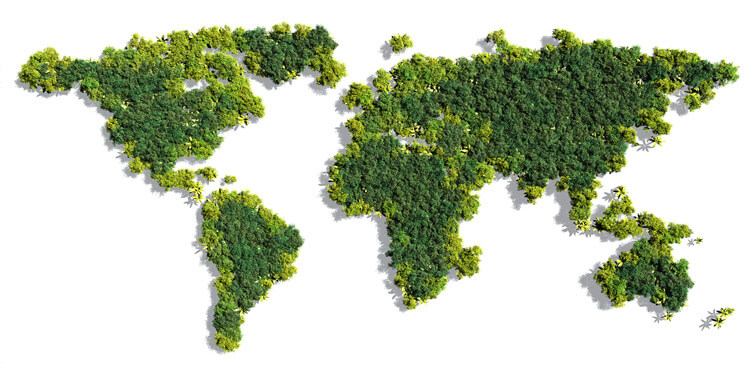 Green

Research and Development

The issue of climate change, caused by global warming in recent years, has become increasingly serious. Multiple research reports have indicated that carbon emissions are the main cause of global warming. The United Nations initiated the Kyoto Protocol, which set the reduction of carbon emissions as a global priority. Currently, there are already private investment institutions across the world launching "carbon disclosure projects", which investigate the greenhouse gas emissions of enterprises and the effectiveness of implementing energy reduction policies. The results have been used as a consideration factor when making investment decisions in hopes to encourage enterprises to pay more attention to global warming issues and actively invest in reducing greenhouse gas emissions.
1/8

Galvanized steel sheets – Different from traditional asbestos liners, which easily powderizes when it is preheated, resulting in air pollution.

2/8

Food grade lubricants – improves the quality of compressed air, making it environmentally safe

3/8

IE3 energy-efficient motor – reduces energy waste when integrated into air compressors

4/8

Environmentally-friendly spray paint – use of industrial paints that are not ecologically and environmentally harmful.

5/8

Environmentally-friendly soundproofing foam – use of environmentally-friendly foam does not only effectively reduce noise levels, but it also reduces possible environmental pollution.

6/8

Pre-casting rotors – Through the use of Pre-casting rotors, the manufacturing processing time and the energy waste during processing can both be reduced.

7/8

Environmentally-friendly refrigerant – Used in combination with low-pressure two-stage refrigerant compressor products to the further enhance environmental protection and energy saving effects

8/8

Waste heat recovery system – The high temperature generated during an air compressor test run is passed through the waste heat recovery system to recover the heat energy for reutilization within the factory.
All of the energy-saving products are assembled from
Environmentally Friendly Components.
1/6

Diagnostic services to determine energy-efficiency

2/6

Diagnostic equipment to determine energy-efficiency

3/6

Analytic software to determine energy-efficiency

4/6

Recycling of waste heat

5/6

Active controller

6/6

Multiple machine chain controller
Energy Saving and Carbon Reduction Solutions for
Air Compressor Products
Environmental Protection And Energy

Conservation Certifications
ISO 140001

Environmental Management System

ISO 50001

Energy Management System

ISO 9001

Quality Management System

Over 150

Energy Management System Auditor and Lead Auditor

CMVP

(Certified Measurement and Verification Professional)